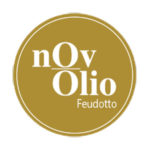 Novolio is a two days manifestation organized in Menfi (12/13 november 2016), a very suitable area for olive growing. Two days dedicated to the farming experience, the land and the olive tree.
NovOlio 2016 is the event that reinterprets the territory, tradition and its evolution. An unmissable event, which celebrates Extra Virgin Olive Oil and is aimed at an increasingly demanding public, attentive to healthy, traced and guaranteed products.
NovOlio 2016 is a channel of dialogue between producers and experts in the sector and between producers and final consumers. The event is dedicated to the excellence of Sicilian olive groves and to lovers of nature and rural reality.